ISLAND TOUR HVAR
The Island of Hvar is a well - known destination thanks to its mild climate and lush subtropical vegetation.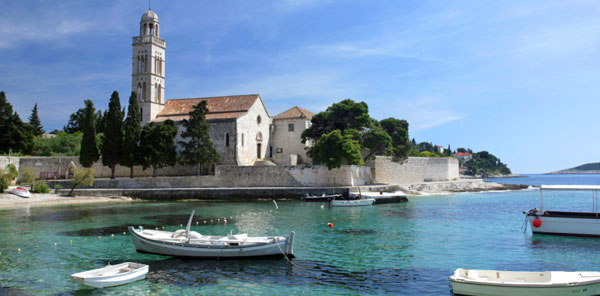 The island is rich in cultural and historical monuments, and remains of the ancient times can still be seen in most settlements on the island. The coach will take you from Hvar town to Starigrad, a small town famous for its large bay, which has long inspired artists and poets. Starigrad is a crowning glory in this majestic countryside. The town of Starigrad was the largest settlement on the island and it dates back to the 2nd century BC. In Starigrad you will visit the Dominican Monastery, with its rich library with priceless books and paintings. After a short guided tour you will have some free time in the town before continuing your scenic ride toward village of Vrisnik, where your friendly host will welcome you to his traditional country home and introduce you to the local offer of fine wine during a special wine tasting and a local snack. The islands wines range from light whites to full-bodied reds; all of them made locally and produced only in small quantities. You will be able to taste some of the finest wines produced on the island. In between sips you can enjoy some local specialties such as smoked ham and homemade cheese.
Leaving the village of Vrisnik you will continue your ride toward the town of Hvar. Just before arrival a short stop will be made bellow the Fortress above the town of Hvar from where the magnificent view of the town of Hvar and Pakleni Islands can be enjoyed. The tour will end on the main town square.
Request additional information about this offer by using our request form.