BRIJUNI NATIONAL PARK
Upon disembarkation you will start with a tour to one of eight Croatian National Parks – Brijuni National Park.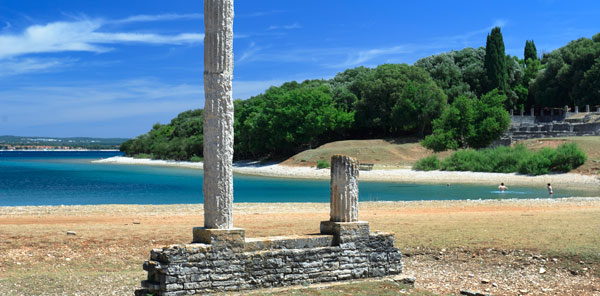 After a short drive from Pula or Rovinj to Fazana embark the boat to take you to one of the most beautiful sites in Croatia - Brijuni National Park. While sailing enjoy the spectacular scenery which was, not so long ago, closed for public.
Upon arrival to Veli Brijun join the local guide who will take you on a sightseeing tour. Embark tourist train and start with the adventure of exploring wild life and well preserved nature, as well as remains of Byzantine fortification, and Archaeological Museum.
The Brijuni archipelago is situated in front of the western coast of Istria. The islands comprise three main islands: Veli Brijun (Big Brijun), Mali Brijun (Small Brijun) and Vanga as well as several islets and reefs. The coasts of the islands are well indented. Due to its favorable geographic position and low terrain, Brijuni Islands are known for their mild climate. The vegetation on the islands is extremely rich Mediterranean: holm oak, laurel, pine, olive, rosemary and underbrush. Already in ancient times the picturesque Brijuni Islands attracted people seeking natural beauty and tranquility, the archipelago has been inhabited since Roman and Byzantine times, and the ruins of Roman villas as well as numerous remains of other buildings and decorative mosaics speak of the attraction of the archipelago. National Park Brijuni includes the surrounding sea with exceptionally preserved sea fauna.
Request additional information about this offer by using our request form.