POSTOJNA CAVE
The Postojna Cave is a complex of 20 kilometers of tunnels filled with stalactites, galleries and halls. Postojna Cave, now in its second century of attracting throngs of admirers from all over the world, was also a challenge for the bold explorers of the underworld who, with patience and perseverance, penetrated ever deeper underground.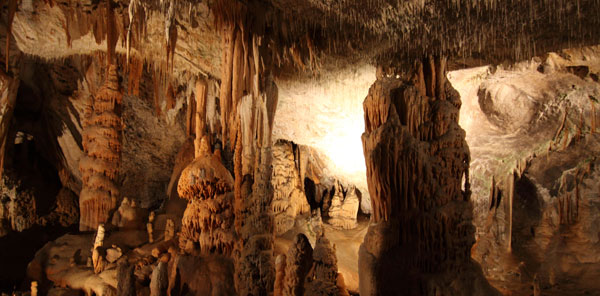 This is the biggest cave in karst, and at the same time, the most visited tourist cave in Europe. The most interesting tunnels were discovered n 1818 by Luka Cec and the locals opened the cave for tourist visits the following year. In 1872 railway tracks were laid in the cave, and in 1884, electrical wiring was installed. The Postojna Cave is the only cave in the world operating a cave train, so visitors can admire the immensity and the powerful allure of the underground world, where the geological past is revealed to visitors in its own way while riding a train. Their gazes are filled with the innumerable richness of stalactites of various shapes, colors and generations, calcareous sinters and other works of art which nature developed over millennia. Since the middle of the 17th century, the Postojna Cave has been a point of interest for natural scientists and explorers, and is also known as the cradle of speleobiology, the science of life in the underworld.
The Postojna Cave is open throughout the year, visits lasts for an hour and a half. The constant temperature in the cave is about 10°C.
Request additional information about this offer by using our request form.