RAFTING ON CETINA RIVER - FULL DAY TOUR
River Cetina is situated between the mountains Dinara, Kamesnica and Svilaja. Today, it supplies large part of Dalmatian region with drinking water, but the historical importance of this region well surpasses its practical use today.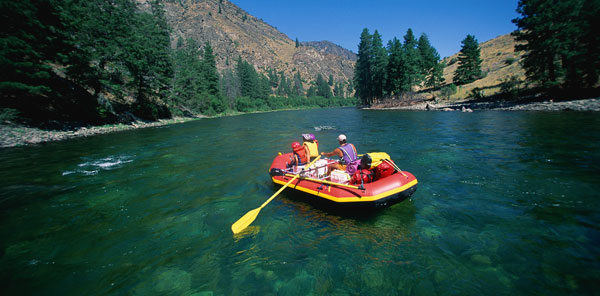 Area around the river is known for its numerous archaeological findings form Middle-ages, Roman times, and even the Stone-age. Beauty and natural riches of the area are responsible for numerous small villages and settlements along the river. Fertile soil around the river is covered in lush green. At the point where the river meets the Adriatic Sea, a beautiful little town of Omis is situated.
Rafting is one of the most exciting ways to experience river courses and their picturesque surroundings. Our river adventure starts on the banks of the Cetina River in the Biokovo Mountain region. Short instructions will be followed by a white-water descent to the Radman's Mills, to leave the rafts to enjoy swimming in the clear mountain river, or a stroll through the woods. Lunch, consisting of local specialties will be a perfect ending to this tour.
Request additional information about this offer by using our request form.