KRKA WATERFALLS - FULL DAY TOUR
The Krka River is definitely the most amazing among the rivers of Croatian karst. Its numerous falls are formed by settling of the plaster of paris, a kind of limestone.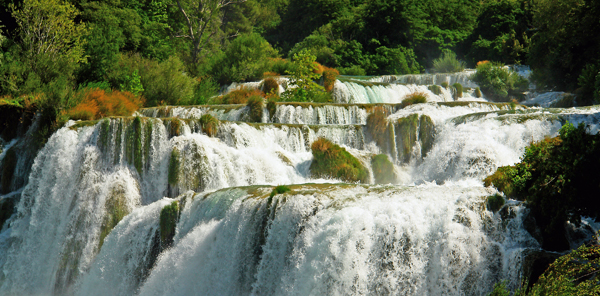 The national park comprises the most part of the river's course with the surrounding coastal area, from the historical town of Knin situated near the river's spring to another historical town of Skradin. Along the course of the river there had been over 30 watermills, and several washing holes. The best preserved and recently restored witnesses of the times gone by are near the Skradinski buk. Among numerous waterfalls Skradinski buk and Roski slap attract most attention with their special beauty. Between those waterfalls there is a small island of Visovac with the Franciscan monastery.
Request additional information about this offer by using our request form.