TRSTENO STON
This tour starts with a drive westwards along the coast to the small village of Trsteno.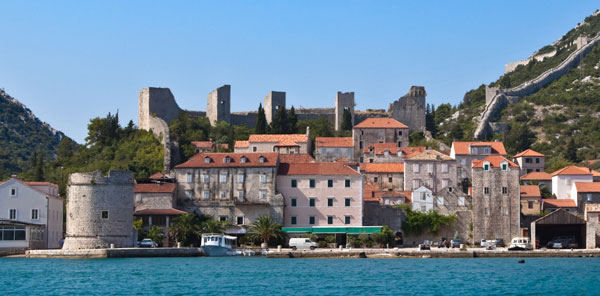 One of the largest and finest botanical gardens (the Arboretum) in Croatia is located here. It contains hundreds of different plants and trees from all over the world. Special attractions are the two gigantic plane trees (largest of their kind in Europe), that are over 500 years old. The garden is built around the old summer residence of the noble family Gozze - Gučetić who`s house with the charming fountain still stands in the middle of the garden. Continue past beautiful vineyards and small villages to the Peljesac Peninsula. You'll visit the cellar of the Milos family—famous for their vineyards in Ponikve. Taste some of the wines produced here, including red wines named Plavac and Fatiga. After the cellar visit, you will continue with a drive to small town of Ston. This little town is often called a smaller copy of Dubrovnik. Especially interesting are the magnificent walls surrounding the town. They are 5 km long and the construction started in 1317 and was finished only in the 16th century. It is one of the longest defensive walls in the world. Interesting are also the ancient salt pans that were in use during the Dubrovnik Republic. Salt is still produced here.
However, when you mention Ston in Croatia people usually think of the oysters. Oyster farms are all around the area. You will have a chance to sample some sea food specialties and oysters accompanied with the glass of local wine in one of the fine restaurants in Mali Ston which is an even smaller town adjacent to Ston.
Request additional information about this offer by using our request form.