ISLAND TOUR KORCULA
Drive by the lavish vineyards (which are exceptionally interesting during September at the time of the vintage) and through number of maritime villages built around inviting coves and along hillsides, with exotic names like Smokvica, Pupnat, Blato.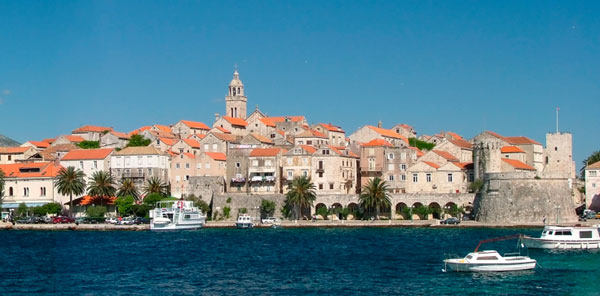 You will pass by the largest settlement on the island Blato, and will continue your drive to the western end of the island, to Vela Luka, where you will make your first stop on today's tour. Vela Luka is considered to be a lovely seaside resort, where you can enjoy a walk along the seafront promenade or maybe have a cup of coffee in one of many cafes. On the way back from Vela Luka, you will visit the small village of Smokvica. The best wines in Croatia are produced in this region. You will have an opportunity to taste Posip, Grk or Rukatac that are the finest wines of the region. The wine tasting will be set in the Toreta winery, and you'll have the opportunity to see old, traditional tools, used for wine growing, in the centuries gone by. After the snack the drive continues back to Korcula. Upon the return to Korcula, get an insight in the medieval life of this ancient town.

Request additional information about this offer by using our request form.