CITY TOUR SPLIT
The Old Town of Split is built on and around the spectacular Roman Palace erected by the Roman Emperor Diocletian (born in Salona - today`s Solin) in the 4th century.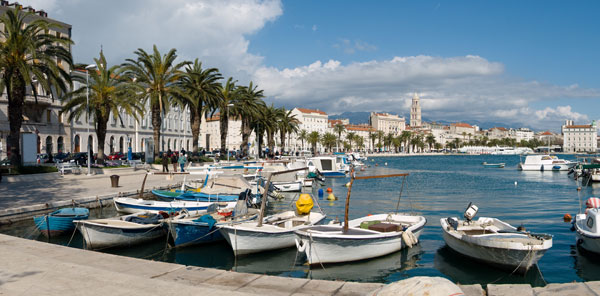 Today Split is one of the most important cities with its rich history and cultural heritage that has exceptional southern Mediterranean spirit. Explore these elements and learn about present way of living as much as about history and early beginnings of development of this city with a local licensed tourist guide. This is also a good way to hear all the tips and advices where to go, what to do and what to look for in case you're interested in experiencing a genuine way of life in Split. On this tour you will explore the historic core of Split with Diocletian palace that was among the first urban complexes to enter the list of the UNESCO World Culture Heritage in the year 1979. This one of a kind Imperial Palace is one of the most significant original structures of the late ancient architecture. Later this Palace contributed to the broadening of town because the city evolved on its walls. The Cathedral of St. Duje (patron saint of the city) is built on the remains of an ancient shrine and is supposed to be the oldest in the world. After the walking tour you can visit the colorful open market (largest on the coast) or spend some time in the town


Request additional information about this offer by using our request form.